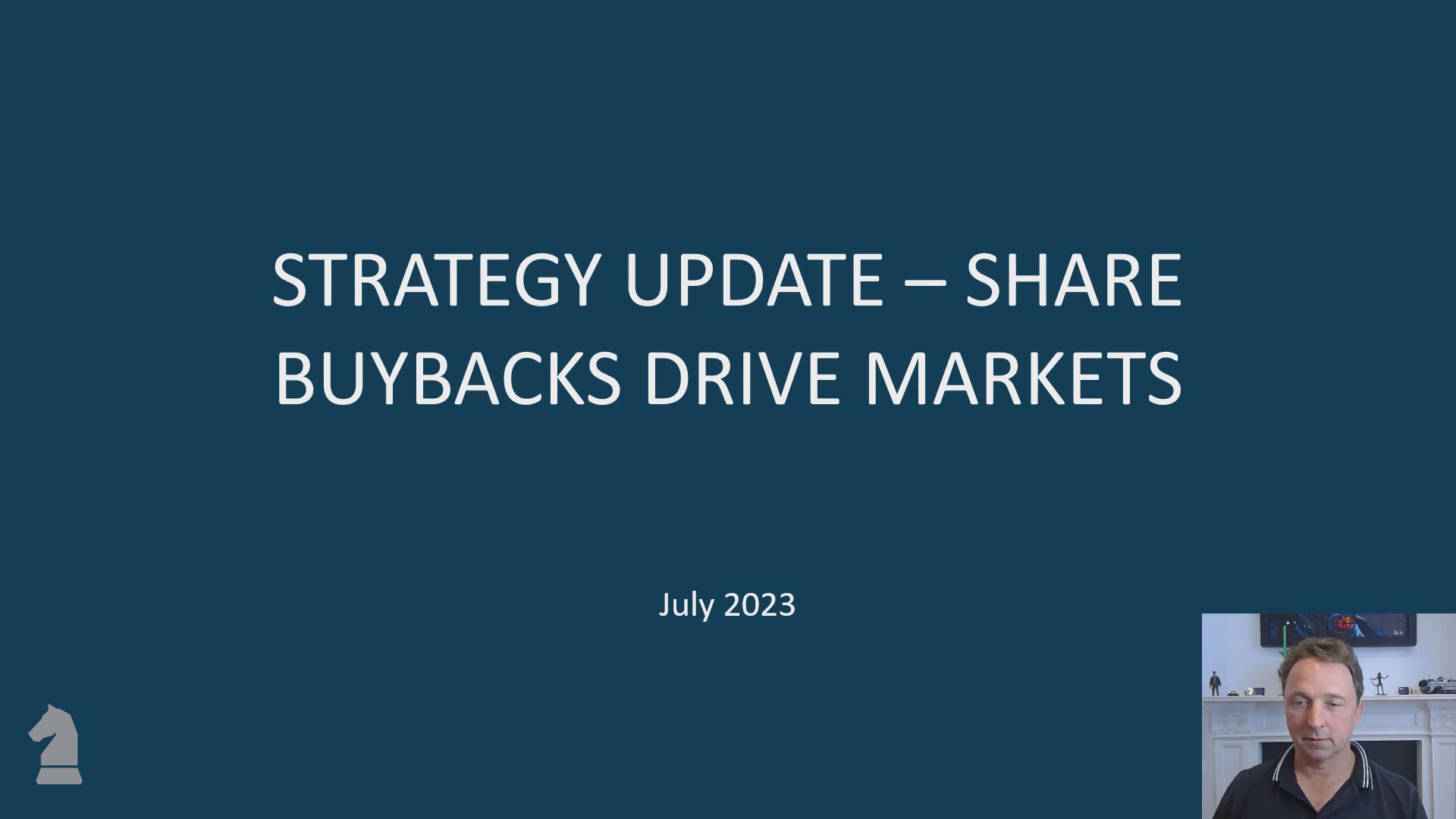 STRATEGY UPDATE - SHARE BUYBACKS DRIVE MARKETS
Share buybacks will likely keep the market expensive until inflation becomes political priority number one again. I will cover short positions in companies doing share buybacks.
The great thing about having a model to think about markets is that you can adjust it as data comes in, and then make new conclusions or adjust the model as you need. This year has seen the Nasdaq return 30% so far this year - recovering most of its losses from 2022. Rather than looking at the index we can look at individual stocks to get more detail. Apple is now a USD 3 trillion stock, is at all time highs, and is worth more than many counties entire stock markets. Apple alone is 12% of the Nasdaq 100, a level of market concentration we used to only see in emerging markets. Lets just look at Apple for the moment to try and understand markets. Earnings estimates for 2025 have not really changed much (this can be lagging at times), so what has driven the move in Apple?
Watch with a 7-day free trial
Subscribe to
Capital Flows and Asset Markets
to watch this video and get 7 days of free access to the full post archives.