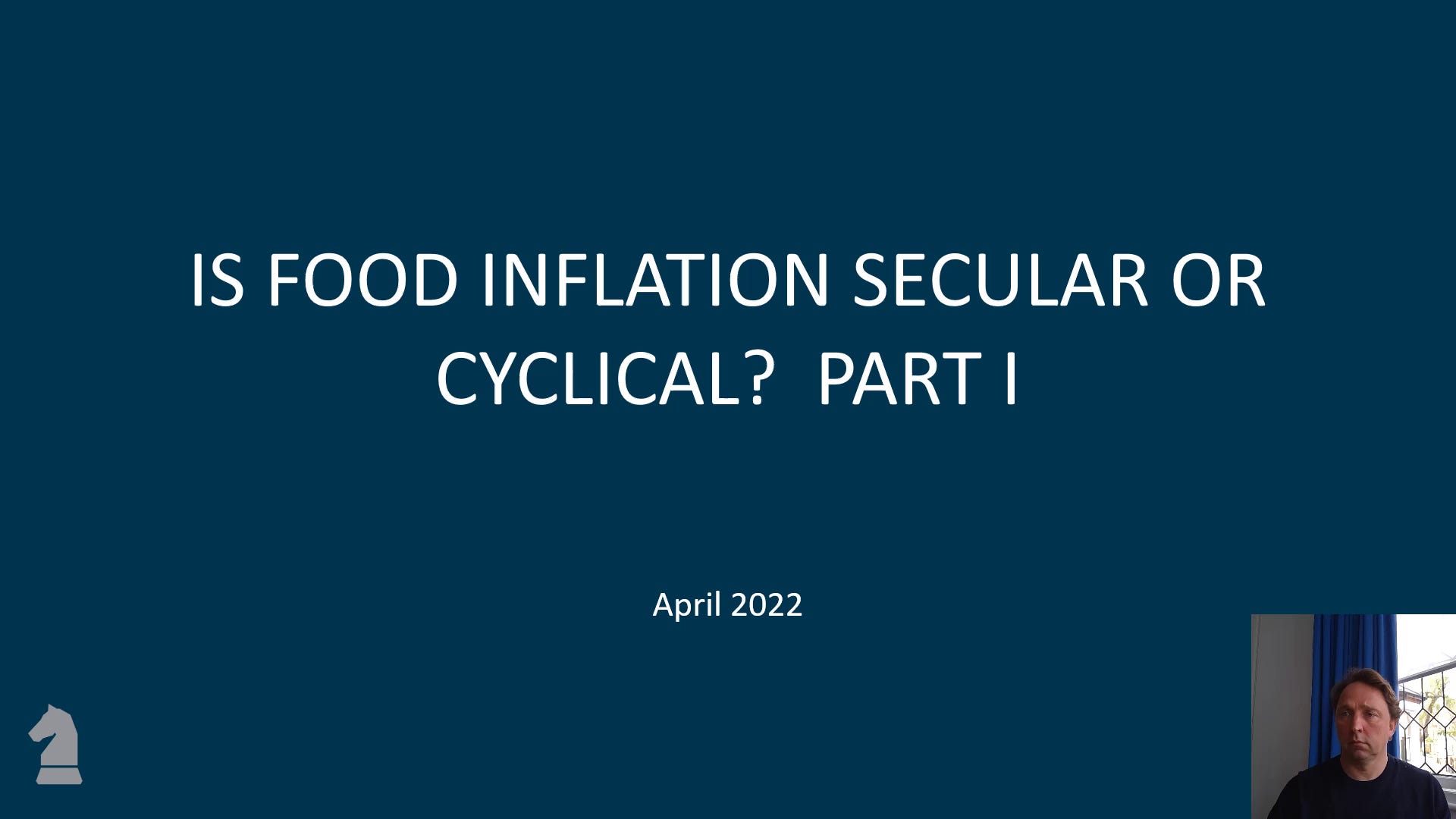 IS FOOD INFLATION SECULAR OR CYCLICAL? PART I
Chinese food supply has been driven by free market policies. Does its reversal signal food inflation is secular?
The Chinese Communist Party took power in 1949. In 1955, the collectivisation of farming land, and forced industrialisation of China caused a huge famine that is estimated to have led to 20 to 50 million deaths. In 1970s a virtual civil war was also marked by severe famine in death. That the Great Leap Forward and the Cultural Revolution caused huge amounts of death and famine is widely known. I had assumed that when I began to look at Chinese food supply, I would see a marked convergence in Chinese farming yields to Western farming yields beginning in the 1980s.
Watch with a 7-day free trial
Subscribe to Capital Flows and Asset Markets to watch this video and get 7 days of free access to the full post archives.